Aug. 8. Stain applied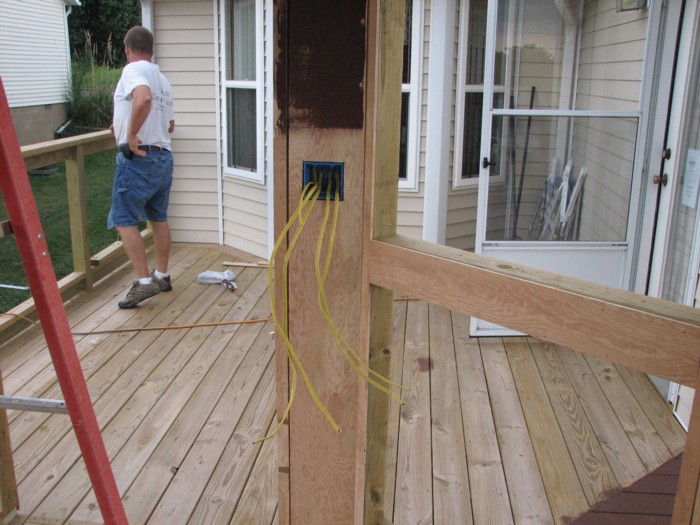 Aug. 8. Electric wiring for gazebo.

And along comes more rain.

Hard to stain with 100% humidity.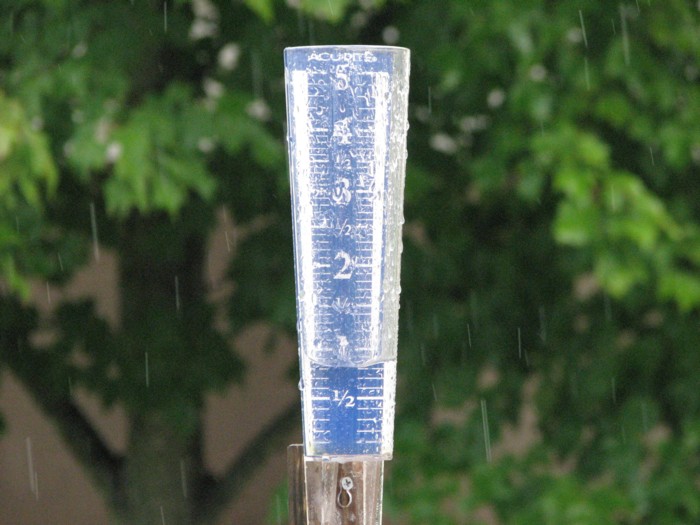 See what I mean? .8 inches and it ain't over.

Sept. 21 Cedar window linings and notice the rain clouds threatening.

Sept. 22 Cedar door framing and inserts on the top of small roof.

Sept. 22 Same from the inside with electrical boxes for lighting.

Sept. 29 Cedar uprights.

Sept. 29 Cedar cross members.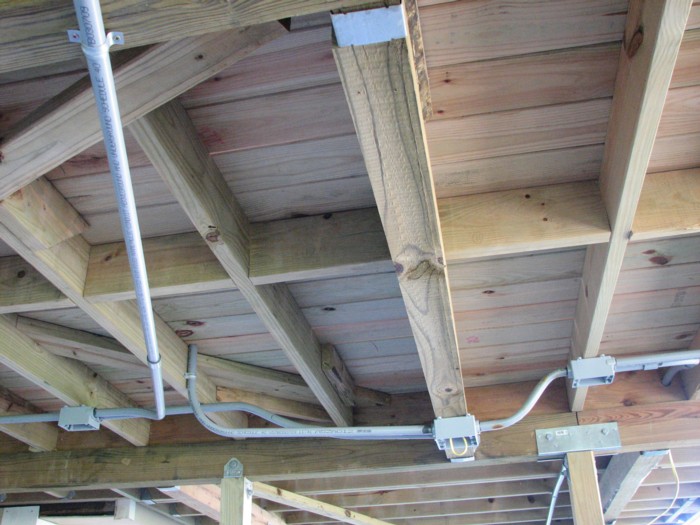 Electrical conduits and junction boxes under the deck.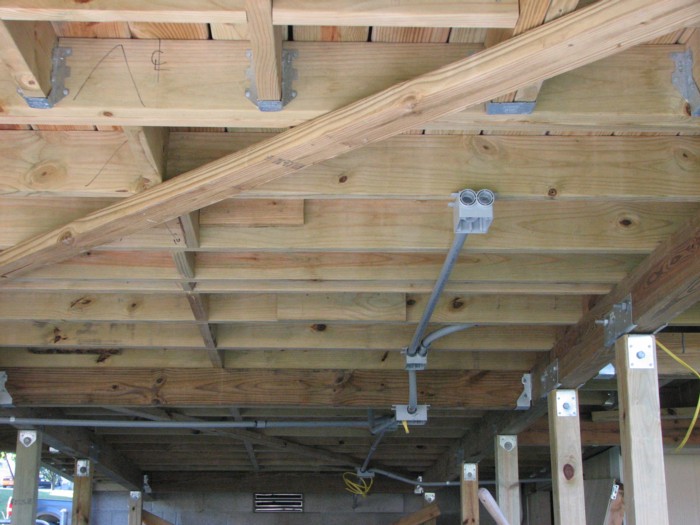 That one in the foreground is for the storm shelter.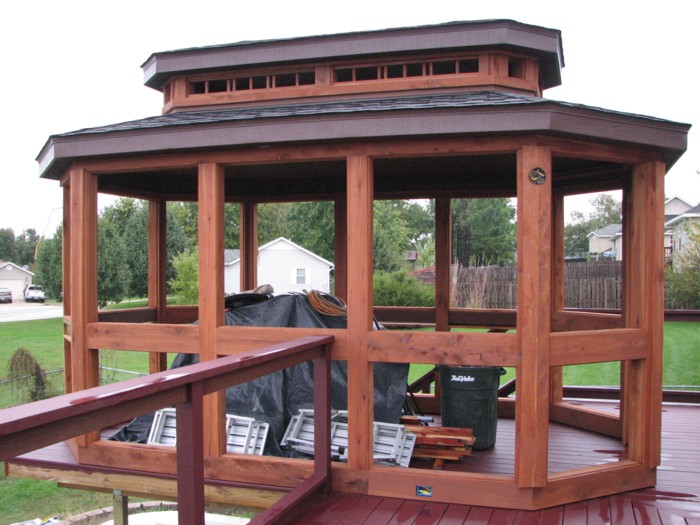 Now look at that cedar on that baby. Notice the electrical at the
base and up on the corner for an outside light fixture.

"Looking gooood!"

Notice the corners of each window and the special decoration on the open deck.
And did I mention the clear blue skies?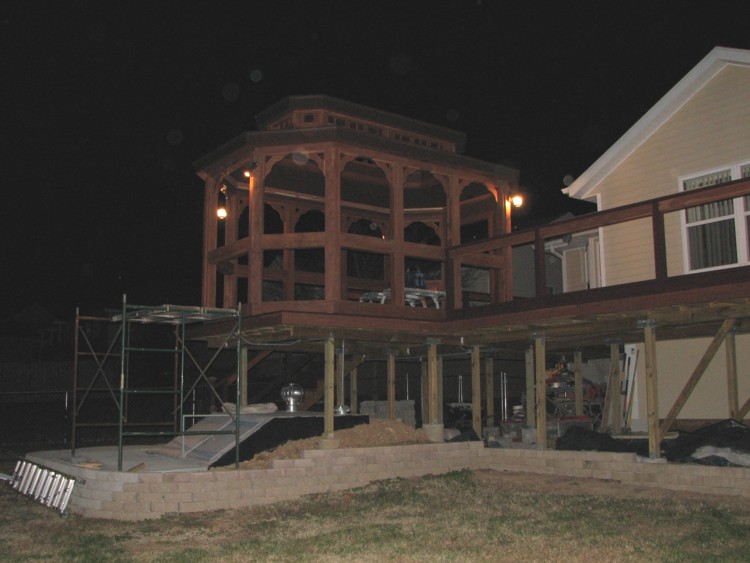 Electric on, coach lights on.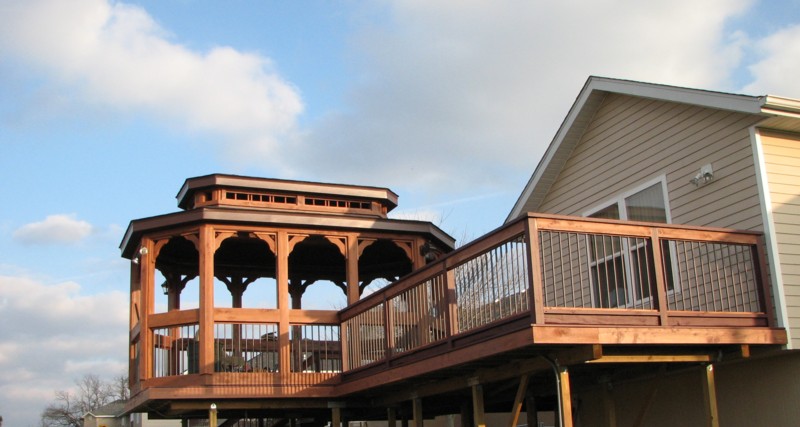 Note the balusters are installed. Inside lights will be installed today Nov. 24

Rope lights and a view.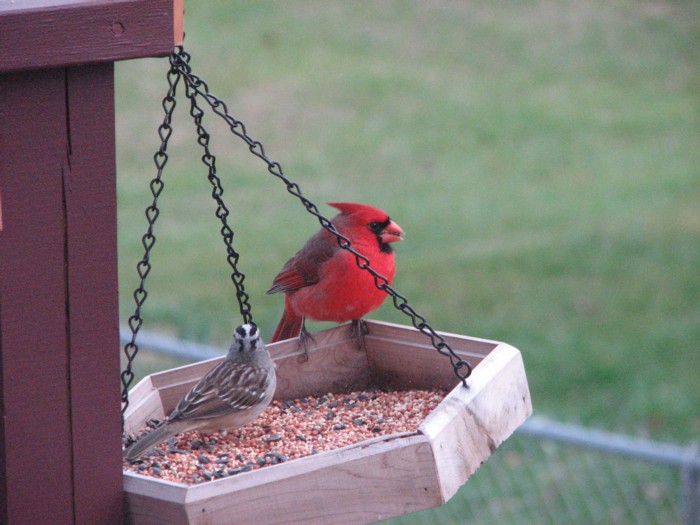 One of these birds is a little far from St. Louis, MO.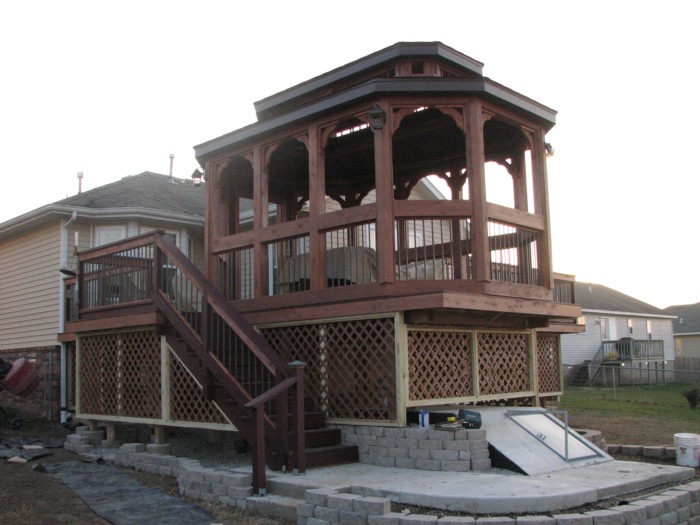 Lattice, one of the final toughes.

More bonus flower pictures.