Mission Clinic construction waiting and storage rooms
Page 25. October 05, 2012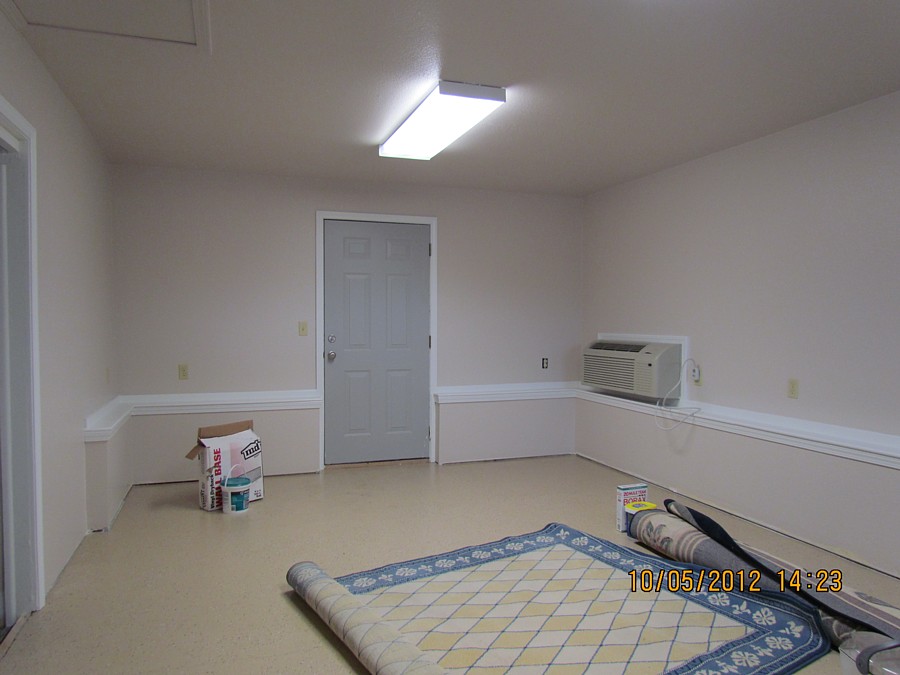 132. Color change in storage room. Base boards will be done tomorrow.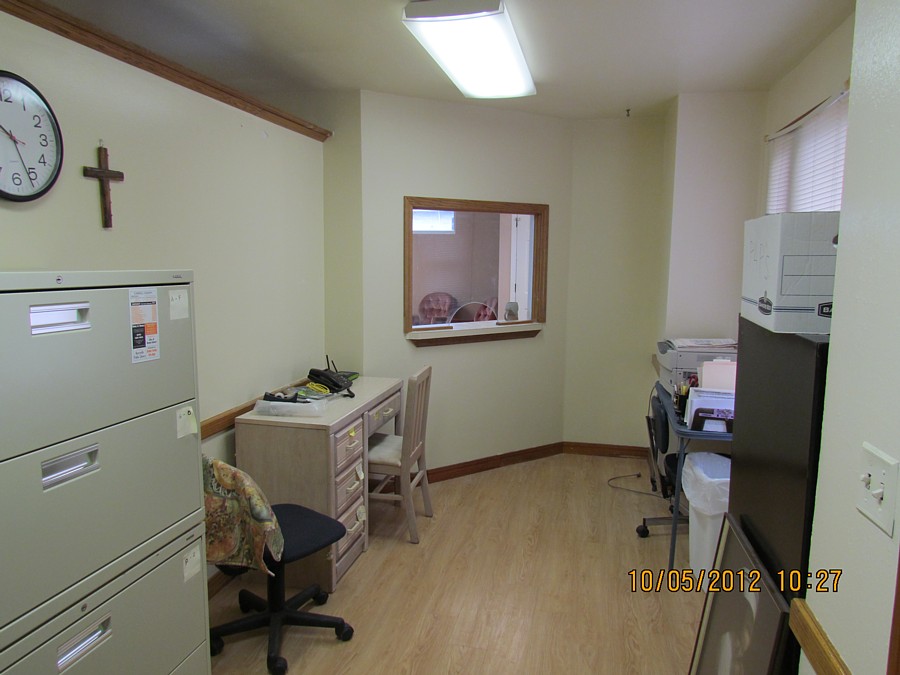 133. New office reception office where old waiting room was.

134. Waiting room ready for patients.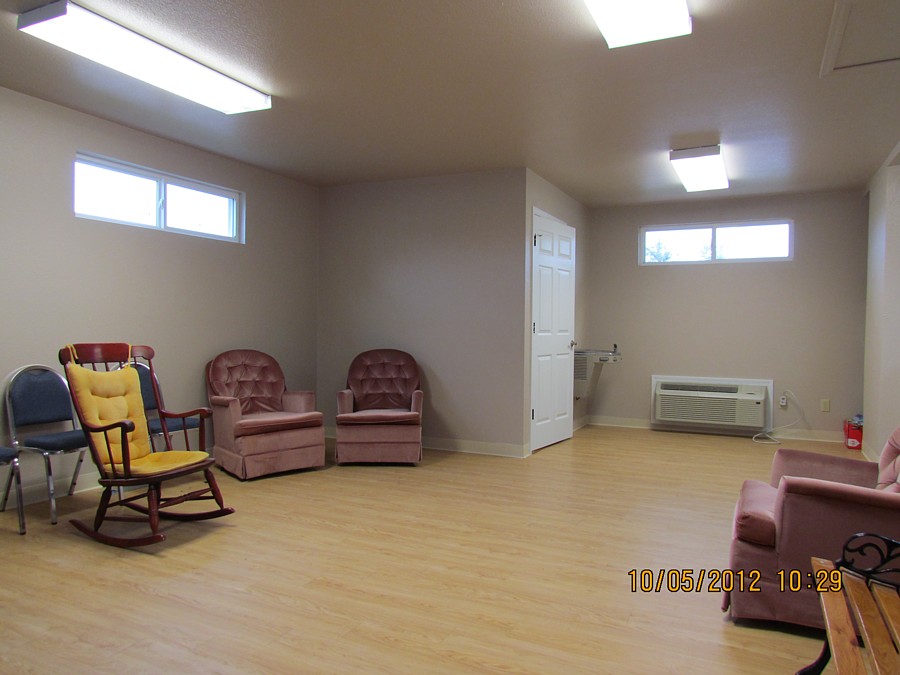 135. Same thing. Different direction.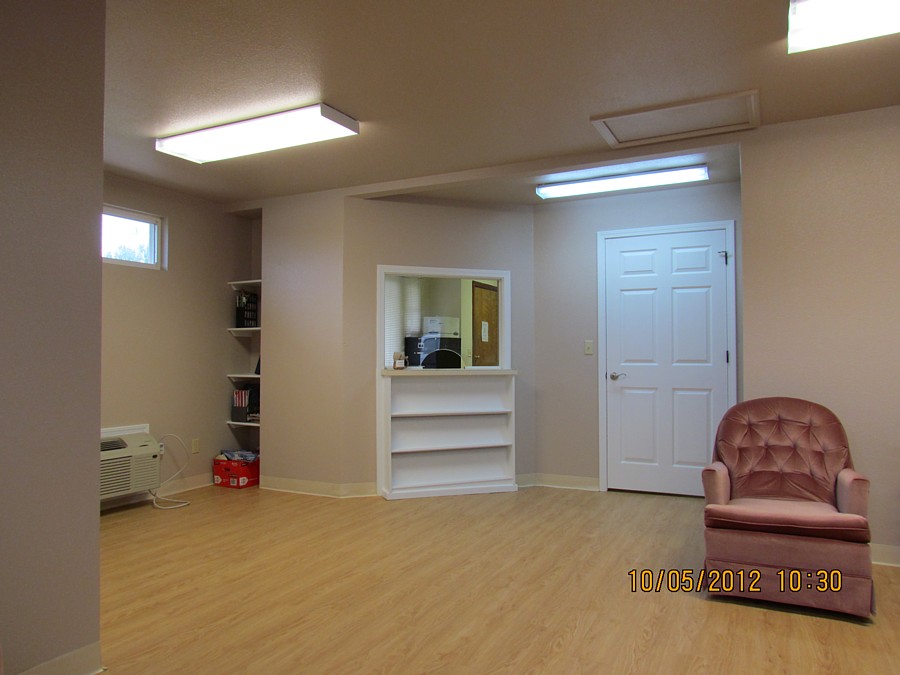 136. Check-in window.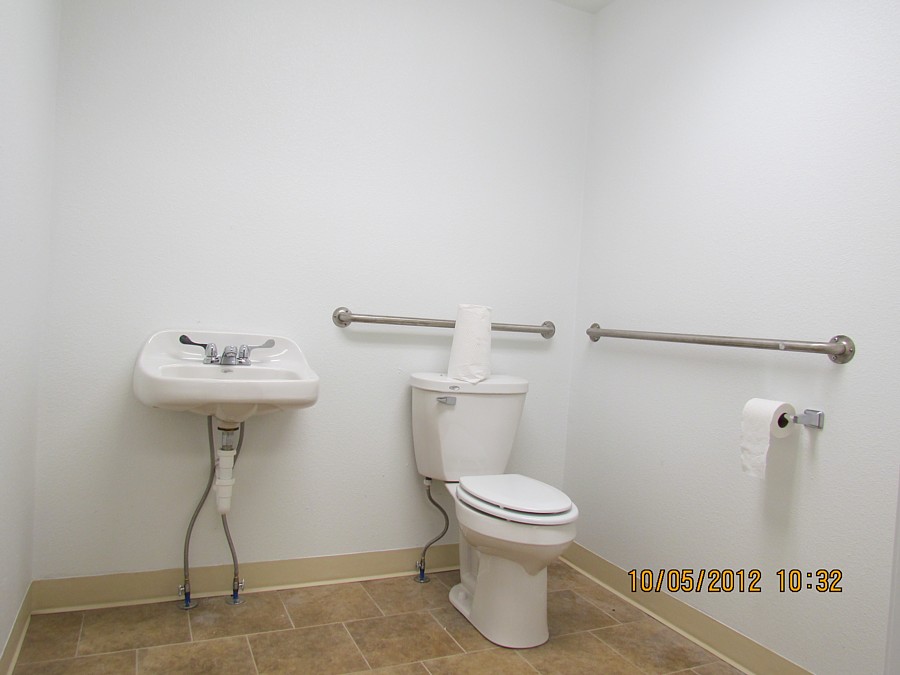 137. Lavatory. Sorry picture lineup is distorted. They really are level.
Main thing to show is handicapped bars.

138. 2013/01/07 New post holes and new sign parallel to Hwy 62

139. 2013/01/07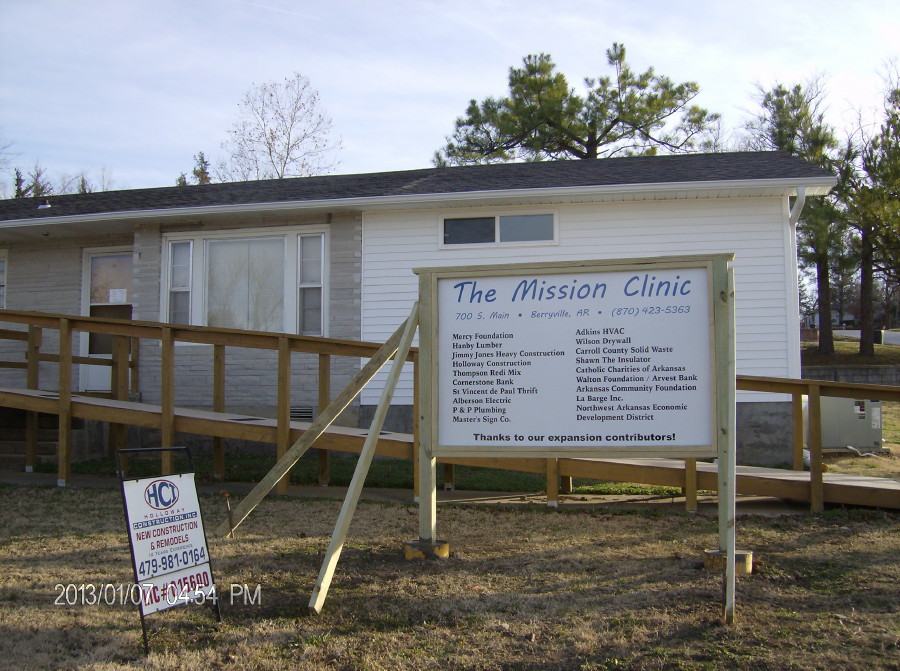 140. Braced until concrete hardenes.

141. Thank you to all our contributors.