Mission Clinic construction waiting and storage rooms
Page 21. September 8, 2012

99. All sides of waiting room has siding.

100. West side of storage room siding.

101. Looking East in storage room. Ceiling installed and insulated.
Rectangle is for air conditioner and insulation of course.

102. South East corner of storage room.

103. Waiting room insulation and ceiling.

104. Rest room.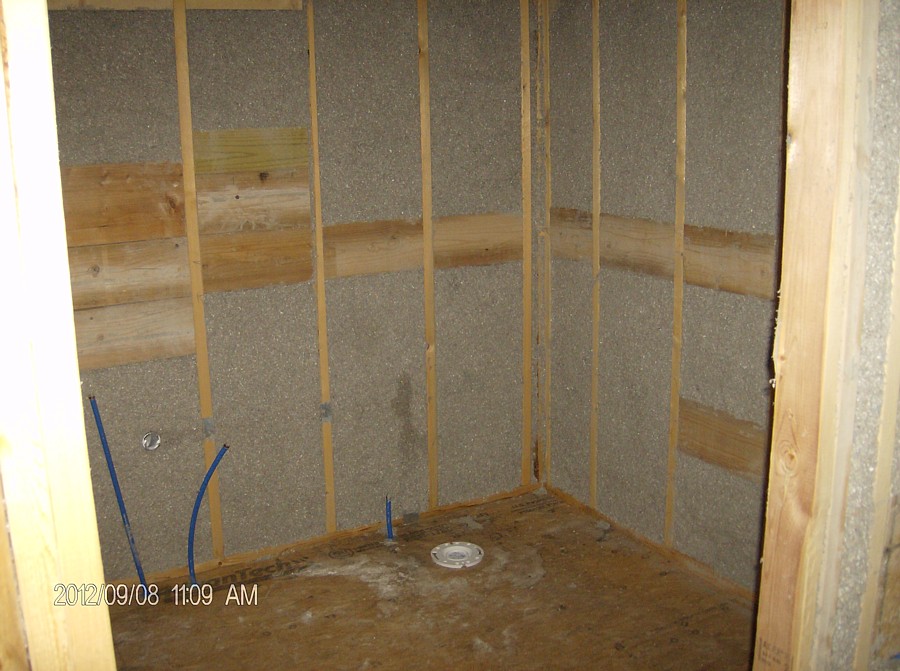 105. Water and sewer plumbing for rest room.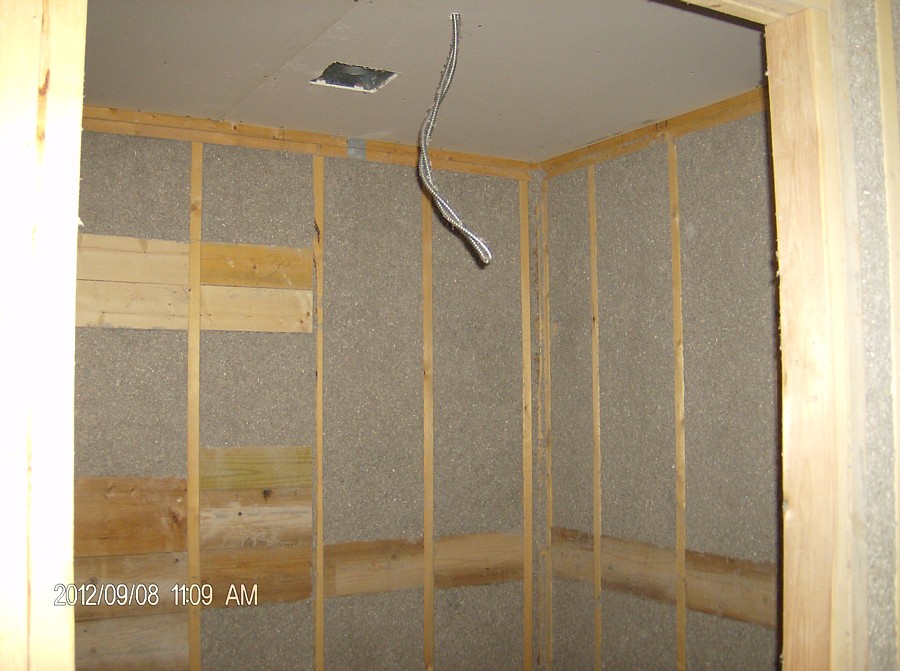 106. Light electrical and hole for fan in rest room.